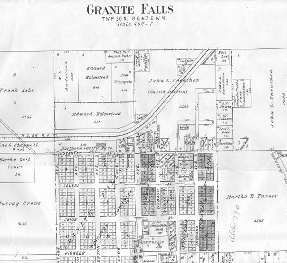 Mapping History

From Homesteads to the 21st Century

Partcipating Organizations

• Alderwood Manor Genealogical Association
• Monroe Historical Society
• Index Historical Museum
• Skykomish Historical Museum
• Mukilteo Historical Society
• Stillaguamish Valley Genealogical Society
• Monte Cristo Preservation Association (MCPA)
• Stanwood Historical Society
• United States Forest Service, Darrington
• Snohomish Historical Society
• Sno-Isle Genealogical Society (SIGS)
• Marysville Historical Society (Walt Bailey)
• Darrington Historical Society
• Snohomish County Museum of History
• Edmonds Historical Society
• Lake Stevens Historical Society
• Everett Public Library - Northwest Room
• Sno-Isle Library - Snohomish

View the Birth, Growth, or Demise of a Town


Simply by entering a homesteader name or a current property owner name, users can "tune and zoom" to the precise location and view the birth, growth, and sometimes demise of towns, railroads, schools, and businesses over the last one-and-a-half centuries. New maps continue to be submitted, so the project continues, adding maps and sharing across all the participating organizations.

When the County GIS organization saw the initial results, they contributed hundreds of early railroad survey maps they had once digitized, but for which they had never found a real use. With those geo-referenced and added as another map "layer", users can examine every siding and spur, relating them to the maps of various vintages.


Treasure Hunters Use Maps


Modern-day "treasure-hunters" come to the Museum to find likely spots to search for artifacts. They can spot long-forgotten railroad sidings and note the GPS coordinates provided on-screen, before starting out on their trek with their handheld GPS units and metal detectors.



Entire County Benefits


Through the generosity of an ESRI grant for ArcGIS to the Granite Falls Historical Museum, all of Snohomish County has taken a leap forward in the preservation of, and access to, a wealth of information embedded in vintage maps.

For more information, contact Fred Cruger, Granite Falls Historical Museum, abbott1912@aol.com .



Special Projects


A lot of cool things have been learned as a result of the Granite Falls Historical Museum mapping project!

Click here to read more!


Downtown Granite Falls then...